Amber Beads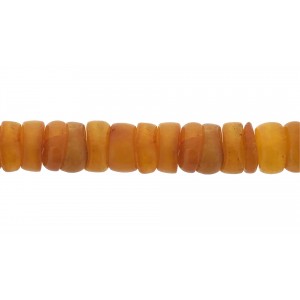 The most common colour of Amber is the orange honey-like yellow, however, it can also come in a blue colour. The Dominican Amber, when placed on a white background shows off its beautiful yellow colour but when it is placed on a black background, it shows off its vibrant blue, this is all due to the way amber reflects its light!

One of the main uses for Amber in Jewellery is necklaces and bracelets for young children. Back in the Middle Ages, it was revealed that amber has a pain relieving effects and was then used as medicine. The Succinic Acid that is produced in amber, gives off positive effects on the body and was given to children to wear when they were teething. This belief still lives on today!

---
Your shopping cart is empty!